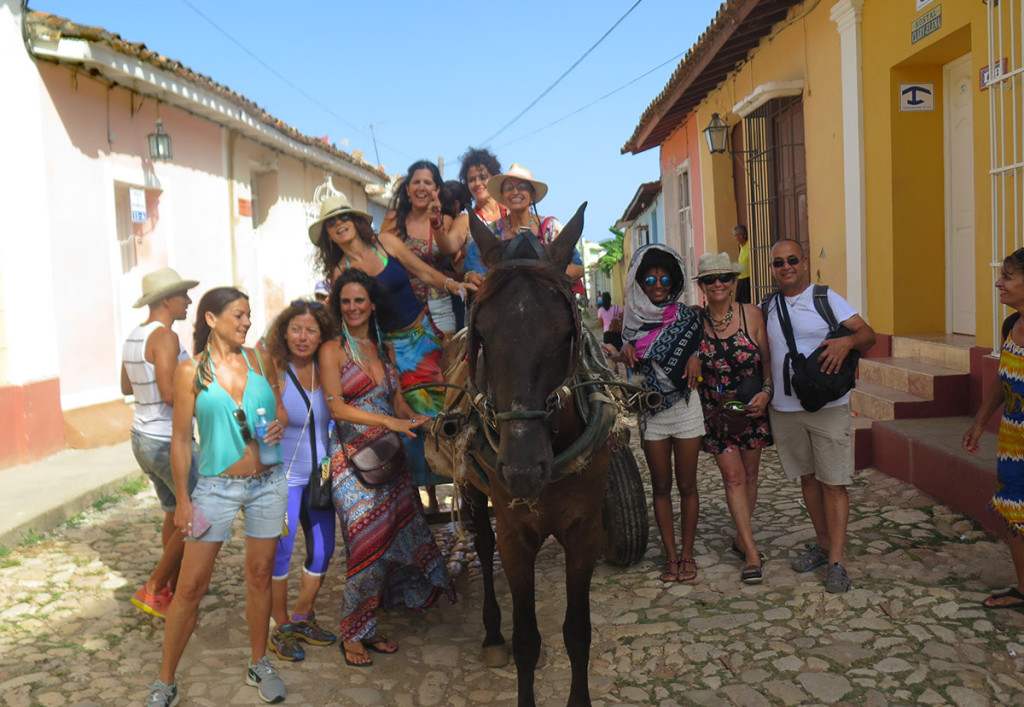 Custom Cuban Adventure Tours Testimonials from Happy Clients!
Cuba4U promised the kind of travel I was looking for and they certainly delivered! We stayed in private homes that were clean and comfortable; all the rooms had private baths. We were warmly welcomed and well looked after. Everywhere we went people were friendly and helpful.

It was a very rich and varied experience exploring the charming cities, and the gorgeous natural landscapes. We strolled through the city streets and squares, sampled the delicious local cuisine, listened to live music, hiked along riverside paths and bathed in the refreshing cool river pools, drank cold beer on the beach and ate freshly-caught grilled ocean fish, climbed through humid tropical forests to visit the mountain hideout of Fidel Castro and his rebels.

Personal, flexible, by turns challenging and relaxing. I really was able to experience Cuba the way I wanted to.

My 2 week tour of El Oriente with Gabriella was all I'd hoped for and so much more!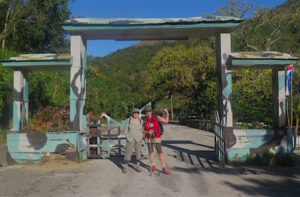 Sarah Lea Altose, Retired Tech Administrator
2016
Gabriella Klein is not only clued in deeply to the arts and music scene in Cuba. She knows where to find the best baseball and the most informed baseball people from officials to ex-players to ardent and knowledgeable fans. Our experience with Cuba4u was unbeatable!
Lee Lowenfish, Baseball Writer/Professor
2016
Gabriella successfully accommodated our varied interests - from baseball to scuba diving - and created a fun and fascinating trip to this beautiful nation. Her love and knowledge of Cuba and its people provide a customized, intimate experience.
Maria Patterson, Professor
New York City, 2016
Cuba was one of the most amazing places I have seen and it wasn't enough. I want more!! My group wanted a tour to fit our needs and Gabriella listened to us. She understood what WE wanted. We got to know locals, great dance classes, had outdoor adventures, did cultural exchange and got to perform as well. It was the trip of our dreams. I will do it again with you Gabriella!
Eilat Tovi, Director of Ethnic Experience Dance Company
Israel, 2015
I would like to thank you for the wonderful trip this July, 2015 to Havana, Trinidad and Vinales. I can't emphasize enough the great organization of the transportation, timing, the magical nights in the casas, and wonderful hiking. Engaging with the theatre commune with their amazing, colorful and talented people was a remarkable experience. Special thanks for the dance classes with the local musical band. And finally thanks for coordinating the workshop and performance with the local Jewish community and the members of the synagogue. All this perfectly fit our expectations and thrilled us.
Thank you. Thank you. Thank you.
Moseh Lazarovic, Paramedic
Eilat, Israel
We had one hundred percent satisfaction with the personalized tour of Havana and the side trip to Vinales that was organized by Gabriella. We were warmly welcomed on our arrival at Ana's casa and Maria, our amazing and knowledgable guide for the week. Our casas were clean, comfortable, interesting and friendly with delicious breakfasts every morning. Gabriella knew what would suit our needs.
Rahma Haddad, Middle Eastern Dance Artist
Vancouver, Canada
My daughter got married in Cuba and after the wedding, the family wanted to see more of the country. Gabriella arranged a trip to Havana and Vinales with activities that related to our interests. We stayed in charming and quixotic casa particulares and she engaged a gem of a guide in Maria, who explained the history and fables of the historic streets of Old Havana. It was delightful. We took a road trip to Vinales with its curiously domed hills and beautiful tobacco plantations. In a very short time we had a solid sense of present day Cuba and its readiness for the future. We came away appreciating a lot more about Cuba. What a great destination! Thanks Gabriella.
James Blake, Scenic Designer and Painter
Vancouver, Canada
Going to Cuba with my 13 year old daughter excited me. Going to Cuba with my daughter and not being able to speak the language didn't. That is why I decided to use someone who lives, breathes and knows the culture of Cuba.
By recommendation , I went with Cuba4 U. Gabriella organised my itinerary from day one. All I had to do was show up and everything was prepared. Our guide was so fun loving, so helpful and so knowledgeable. By the end of our trip she was a friend who we had come to love dearly. If you are thinking of visiting Cuba and want to see as much as possible in an authentic way, I recommend Cuba4U. Do not hesitate to take your children to this warm and safe country. Speak to Gabriella!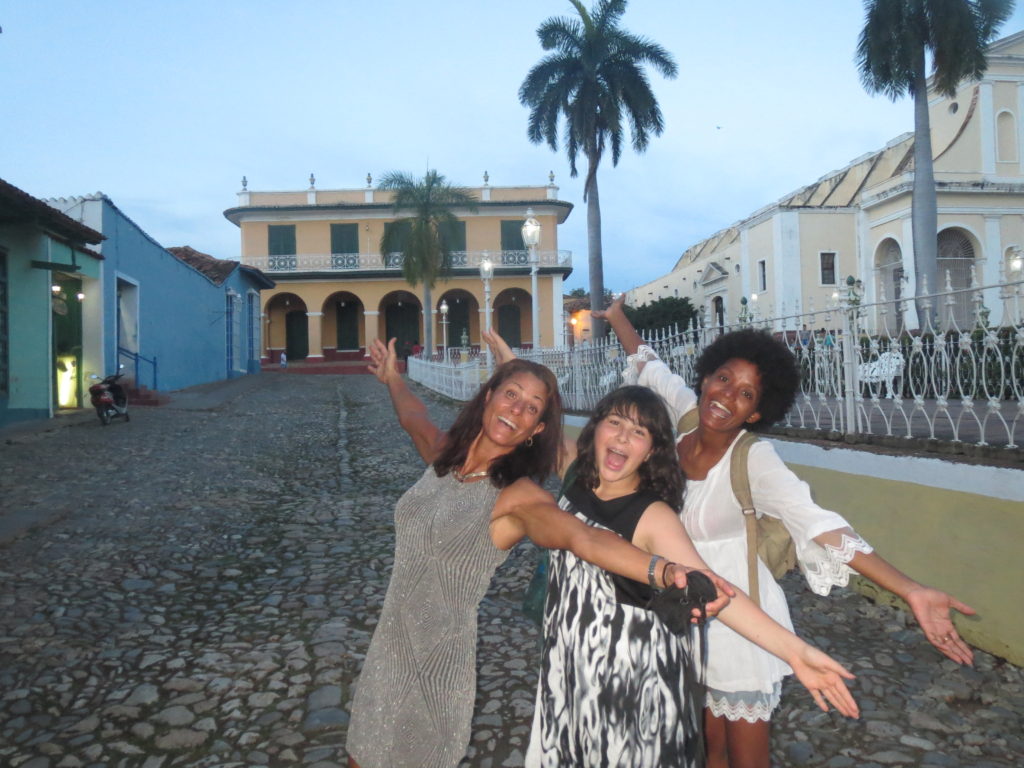 Dr. Naomi Hollander, DentalSurgeon
Australia