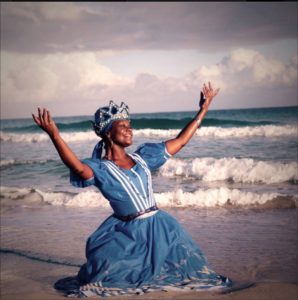 Experience CUBA your way!
Why not explore Cuba without leaving YOU at home?
Havana Jazz Festival 2023
Join us for the event of the year! Explore Havana and some of Cuba's must see destinations during the day and attend the Jazz Festival performances in the evenings. Stroll the famous Malecon and soak up the local atmosphere with a Cuban insider. See Details Here
Book a Cuba 4 U Custom tour of Cuba a beautiful Caribbean Island. Incorporating the activities that fuel your passions will make your trip so much more meaningful.
Travel to Cuba with the people who know and love the island. We will introduce you to the authentic side of this fascinating Island nation. We offer organized tours that are small, safe and fun but if you are looking for a personalized experience, let us create a customized trip just for YOU with as much or as little independent travel as you desire.
When you let us create a unique trip with you in mind you will exchange ideas and create memories with Cuban people who share your passions and interests.
A BIT ABOUT ME: CASI CUBANA
Almost Cuban, that is my nickname in Havana.
I have been enamoured with this vibrant island since my first trip in 1993. Over the ensuing years I had the privilege to perform in the Grand Teatro as part of the Primavera International Storytelling Festival and even had my photo published in The Granma newspaper on the same page as ´Reflections´ of President Fidel Castro.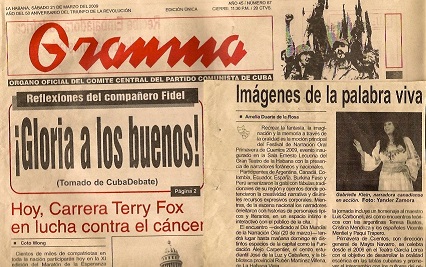 Through my involvement with local theatre, Spanish language and dance I have immersed myself in the culture that has taught me so much about life and a way of being in the world that is opposite to my home in Vancouver, BC Canada.
I am honoured to share this experience with you and to bring you into contact with my friends and colleagues who will welcome you with typical Cuban open arms.
Your Authentic Cuban Adventure
BIENVENIDO A MI MUNDO!
You will live in casa particulares (private bed and breakfasts) with Cuban people, or in hotels if you prefer, but I will work with you to shape the journey of your dreams.
If you are an artist you can work with Cuban artistas in their studios or walk the cobblestones of Old Havana with a renowned host photographer who will share his secret haunts.
Study dance with educated and highly regarded teachers who will explain the history of the dances while teaching you the rhythms of salsa, rhumba and Afro Cuban moves. Show off your new moves in one of the many evening music venues and parties with your new friends.
The buildings of Havana are extraordinary and reflect 500 years of colonization and political history. Study the architecture with specialists who will stroll the avenues with you while discussing the crumbling facades and the restoration projects in progress.
Experience the power of a Santeria ceremony in a private setting and learn about the intricacies of this ancient spiritual practice from Cuban men and women who will share their knowledge in a respectful fashion.
Whether you want to have a romantic week on a truly Cuban beach in a small village or hike in the mountains of the Sierra Maestra, I will make it happen for you.
It is up to YOU how you want to spend your time.