Tailor Made Cuba Tour Details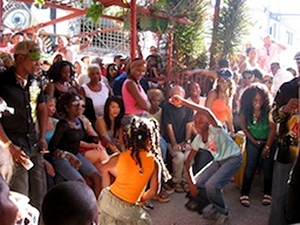 DO YOU WANT TO TRAVEL ON A CUBA TOUR ALONE OR WITH YOUR PARTNER/FAMILY OR FRIENDS IN AN INDEPENDENT FASHION? CHECK OUR CUBA TOUR DETAILS BELOW.
DON'T WANT TO BE BOTHERED WITH THE HASSLE OF FINDING A GREAT PLACE TO STAY, GETTING RIPPED OFF, WASTE TIME GETTING LOST OR MISSING OUT ON HIDDEN GEMS THAT ONLY A LOCAL CAN GUIDE YOU TO?
WITH OUR SPANISH SPEAKING TEAM WE WILL SAVE YOU MONEY AND TIME AND INCREASE YOUR FUN.
WE WILL ORGANIZE THE CUSTOMIZED CUBA TOUR OF YOUR DREAMS.
LEARN ABOUT THE CUBAN REVOLUTION FROM SCHOLARS, VISIT HISTORIC SITES, EXPAND YOUR KNOWLEDGE BY STANDING IN THE ACTUAL SPOTS WHERE BAY OF PIGS HAPPENED, WHERE FIDEL AND CHE HID OUT FOR ALMOST 2 YEARS IN THE GREEN MOUNTAINS AND EXPLORE THE MUSEUMS AND LANDMARKS OF THE HISTORIC REVOLUTION THAT THE WORLD SAID WOULD NEVER LAST!
WHETHER YOU PREFER TO LOUNGE ON THE TERRACE OVERLOOKING THE BEACH, DIVE, STUDY SALSA, WATCH LATIN AMERICAN FILMS WITH CUBAN FILM MAKERS, MEET BASEBALL LEGENDS AND GO TO OLD STADIUMS OR WANDER THE WINDING STREETS OF HAVANA AND LEARN ABOUT THE VAST VARIETY OF ARCHITECTURE RANGING FROM 15TH CENTURY BASTIONS TO ART DECO BEAUTIES, CUBA4U WILL PREPARE A SAFE, FUN AND INTERESTING CUBA TOUR EXPERIENCE WITH YOU IN MIND!
AND OF COURSE…FOR THE FIT AND ADVENTUROUS WE WILL TAKE YOU ON OVERNIGHT TREKS IN THE MOUNTAINS OF EASTERN CUBA WHERE YOU WILL BE WOWED BY CARIBBEAN VIEWS AND WATERFALLS TO REMEMBER FOREVER.
Cancellation Policy: We understand that sometimes life can bring unexpected turn of events. You will receive a FULL REFUND up to 60 days before departure date (minus the deposit) 50% of payment refundable, $500 deposit is non refundable
There is the perfect Vacation Tour for everyone in our Custom Cuba Tours
Rhythm of the City: Cuba Tour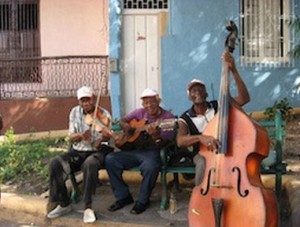 Havana is the New York of the Caribbean.
Enjoy a perfect Mojito on the lawn of the Hotel Nacional where the mafia kingpins spent their afternoons making deals or soak up the bounty of world class music until the early morning hours in one of the many Jazz or Salsa venues.
The annual Havana Jazz Festival is a music lovers delight and is a great time to visit for your custom cuba tour. You can always rest up during the day lazing around one of the many beautiful swimming pools tucked away on hotel roofs and gardens, or stroll the Malecon and watch the local Habaneros indulge in cones of freshly roasted peanuts as they idle away the hours. View Cuba Tour Details here: 2023-jazz-cuba-tour-details 
https://cuba4u.ca/wp-content/uploads/2022/09/Havana-Jazz-Fest-2023-PDF-interactive.pdfView Photo Galleryhttps://cuba4u.ca/wp-content/uploads/2017/06/Havana-Jazz-Festival-Tour-details.pdf
Outdoor Adventures Cuba Tour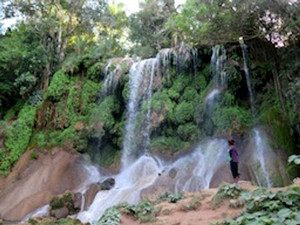 When it is time to leave the city and experience the magnificent nature that makes Cuba the jewel of the Caribbean there is no shortage of breathtaking activities from hiking to cycling.
Retrace the steps of the revolutionaries up into the Sierra Maestra and view firsthand the headquarters of their hideout, including Fidel's house. Western Cuba, Water and Hills Tour – November 24 to December 2nd – Limit 10 people
Explore Western Cuba with an Insider and make Cuban friends while experiencing city, town and nature. You wont miss a thing.